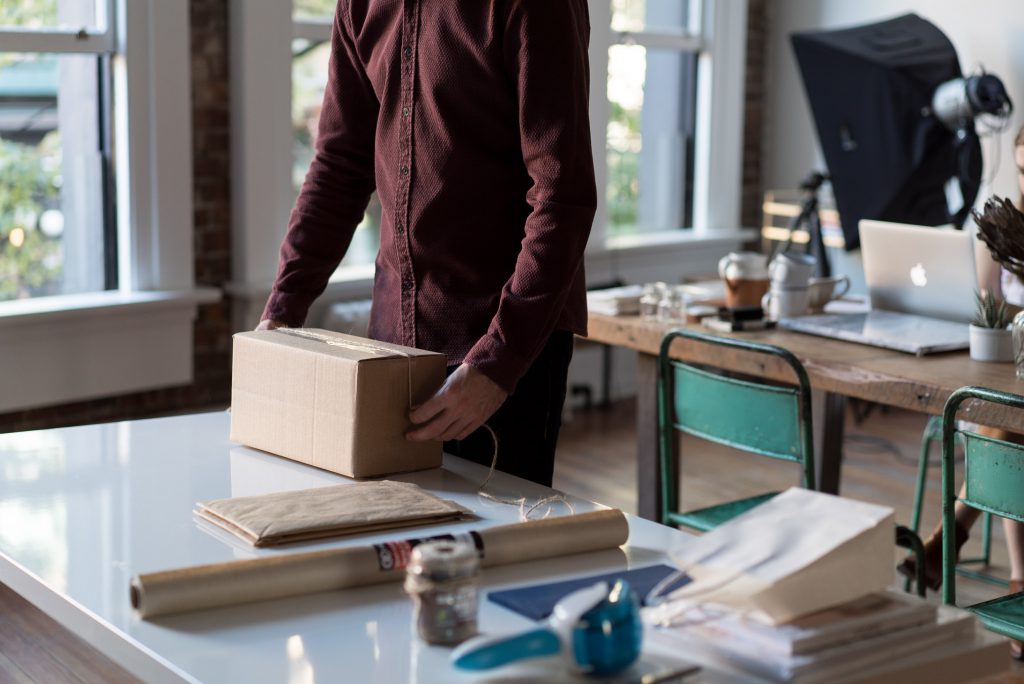 If your business is operating from a sustainability standpoint, making your packaging more sustainable should be a top priority this year. Packaging material makes up about 10% of carbon emissions. By making slight improvements in your packaging process and procedures, will make a significant impact on our environment and your bottom line.
In this article, we share 6 simple ways you can do right now to make your eCommerce packaging environment-friendly and more attractive to your customers.
1. Use 100% recycled materials
Our main goal is to use eco-materials for your shipping needs, be it a paper mailer envelop or eco mailer box. We want to shift to recycled content and move away from virgin fibre paper. Using eco-friendly packaging materials made of 100% recycled paper saves 50% of greenhouse gas emissions from producing paper made from excess raw materials. Much of these emissions come from chopping down trees and converting them to virgin fibre. Switching to a recycled paper mailer can minimise carbon emissions and trees chopped down.
2. Repurpose and reuse your packaging
You probably receive inbound shipments placed in corrugated boxes and mailers. If it's something you can consider (and if it doesn't affect the customer experience), try saving these boxes and reusing them for consumer packaging. This helps reduce one hundred per cent on emissions and resources needed to produce a new package. Make sure reusing and repurposing boxes works for your brand as well.
3. Lessen your packaging materials
Striking a balance between creating a great customer experience and using environment-friendly eCommerce packaging solutions can get tricky. If you can come up with a thoughtful unboxing experience without using excess materials, it would be a significant step towards reducing packaging waste.
It may help to review your packaging and see if you're using too many layers of materials (tissue paper, notecards, stickers, ribbons). If you have two notecards, can it be possible to include one and print on both sides? Are you able to remove one layer of packaging paper while still giving your goods enough protection?
4. Enhance your void fill and dunnage
Use eco-friendly materials for your void fill and dunnage. There are void fills made of paper, mushroom, and cornstarch. You can also use corrugated bubble to add a layer of protection for goods placed in a tight space. Recycled packaging paper is an excellent choice for filling larger spaces.
5. Make your shipping labels more sustainable
Outbound eCommerce packages need shipping labels. However, if you release 1,000 packages every week and are using traditional labels, you're generating approximately 400 pounds of rubbish a year with your release liners. Shifting to zero waste liners is one way to eliminate waste. It also lowers your emissions since release liners are post-consumer waste.
6. Use soy-based or water-based inks
Unlike petroleum-based inks, soy-based and water-based inks are more eco-friendly, and it makes recycling paper or carton much easier. Besides being safe for the environment, soy inks can produce brighter and sharper images as opposed to traditional inks.
Need more tips to make your business more sustainable and better for the environment? Get in touch with the packaging design experts at RooCreate. Call us at +61 467 057 640 or send us an instant message at hello@rooland.com.