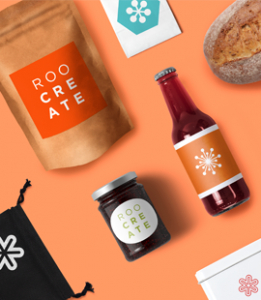 Introduction to eco-package design
RooCreate is passionate about the environment and eco package design, and we are proud to convert that passion into action. Through our unique online platform, we are proud to offer businesses around the world the opportunity to invest in the environment, as well as boost their business.
What is eco package design?
Sustainable packaging can be confusing, particularly seeing that there is no strict definition or criteria to what sustainable packaging is.
Our aim is to simplify this process, making it easy, affordable and accessible to everyone. We want to ensure that while we tackle sustainability issues, businesses are not suffering, which is why our solution is extraordinary.
RooCreate strongly believes that design does not have to be sacrificed for the sake of the environment, and that both can go hand-in-hand.
Our eco process
The process is simple. Take our interactive quiz to narrow down your project requirements, which also gives us an insight into your business and brand identity. From there, we collaborate together to create the ideal design for your product packaging, whilst utilising the perfect eco-material. At RooCreate, you'll have the choice between several eco-materials, meaning you won't be stuck with a boring, brown box. We will work with you throughout the way, ensuring that the end result is impeccable. Following the final design, we will even assist with the entire printing and supply process from our chosen manufacturers.
Eco package design is vital for products and RooCreate understands the tight timeline and small budgets of companies. Our belief is that all businesses can change their habits and start adopting sustainable methods to not only save the planet, but also grow their business.
Take a leap into eco-package design and discover what it can do for your business and products.