The team at RooCreate have put together a list of eco-friendly Christmas ideas to help you and yours to celebrate the season in a smart, simple and sustainable way. We hope that our list inspires you to make a few changes this year!
Homemade Gifts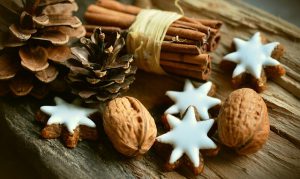 How about homemade gifts like baked goods and other food items?
Some ideas: paintings, photographs, pottery, ceramics, sewing, knitting, woodworking projects, or handmade ornaments. The sky is the limit here! Create it yourself or purchase locally sourced gifts and food.
The best places to get locally sourced gifts and food in Wollongong is at the Friday Markets (Wollongong), Coledale Markets, Foragers Markets (Bulli) as well as the Flame Tree Co-Op. A bit further afield are the Berry Markets, located on the South Coast.
If you are thinking of something handmade, but are not handy yourself, why not browse Etsy?
Use Eco-Friendly Wrapping Paper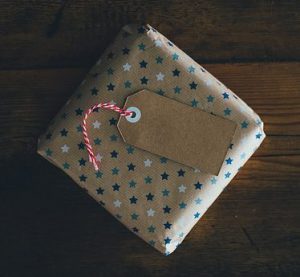 Every year, Australians throw out over 6,000 tonnes of wrapping paper at Christmas. This equates to rubbish that covers about 60 square km!
In order to reduce the impact wrapping paper has on our environment: avoid metallic or glossy wrapping paper and choose recyclable ones instead.
You can go a step further and use upcycled paper to wrap your gifts in a unique and creative way. And, when it comes to making your presents sparkle, opt for Bio Glitter, a biodegradable alternative to plastic-based glitter. You can use it on your crafts, décor, and even for cosmetic applications.
Skip the Wrapping Paper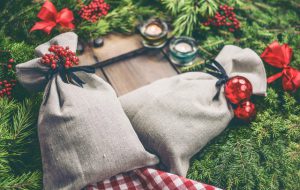 There are countless ways of making your gifts look beautiful and presentable without using gift wrap. Why not try some eco-friendly wrapping paper alternatives such as reusable gift bags, boxes, baskets, or any other types of packaging that involve no folding or tape and are super easy to use the next year? You can go wrapping free and simply put your pressies inside a stocking instead.
Limit Christmas Food Waste
In Australia, over $7.2 billion is spent on food in December alone, and almost 20% of that goes to waste. Luckily, there are some simple, doable actions that we can take to ensure that we do our part in helping to reduce the millions of tonnes of food being thrown away during the Christmas season.
Eat leftovers!

20% of food at Christmas goes from table to bin

Send your guests home with leftovers! Save your old takeaway containers and send your revelers home with a few leftover nibblies from the evening.
For 'bring-a-plate' get-togethers – ask your guests to sign up for sweet or savory dishes to avoid doubling up.
Think about ways to set out food as you go – e.g. only put out half the biscuits from a pack, then top up as the plate gets empty through the night.
Look up creative ways to reuse your leftovers! Taste.com has a whole section dedicated to Christmas Leftovers. There are dozens of recipes that can help to increase the mileage of your Christmas feast from veggie frittatas to roast turkey pizza!
Give Digital Gifts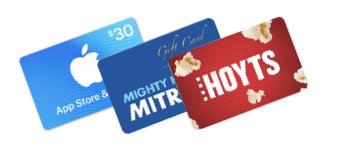 Digital gifts are another eco-friendly alternative for Christmas. Australia Post has a wide range of gift cards from travel gift cards, to movie tickets, to ridesharing (Uber and Lyft), to app store apps (Google Play and Apple App Store).
For the handy person, why not give a gift card to a hardware shop (Bunnings and Mitre 10) to help repair what they already own?
For the reader in your life, how about a Kindle Books gift card?
Use A Potted Tree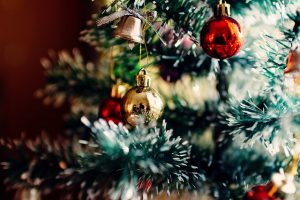 Using a potted tree that you care for all year round and reuse again the next year is a great way of fighting the war on Christmas waste. Basically, you buy a live Christmas tree and there is no cutting involved. You simply use leave it in its pot and water it throughout the year until the next Christmas when you get to use it again. If this isn't really an option for you, then why not plant a tree for the one that you cut down?
Decorations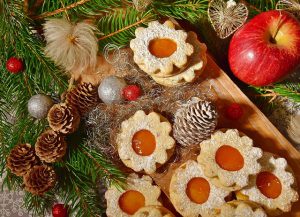 Why not make your own decorations from all the newspapers, wrapping papers, and other assorted craft supplies you've been saving?
For instance, you could combine pine cones, glass baubles and a driftwood branch for a beautiful addition to your Christmas decorations. Don't have a single creative bone in your body? Not to worry, you can simply head to the op shop and grab a tree or some pre-loved Christmas decorations from last year.
Donate
During the Christmas season, there are tons of people who are actually going without even barest of necessities. Why not donate some of your items to your local charities – particularly if you have more than you need? Anything from food surplus, clothes, and electronic items can be repurposed and will be greatly appreciated.
Why not give a card donating a chicken or a cow? Programmes like Oxfam Unwrapped and Heifer International allow you to donate clean water supplies, food, and farming supplies.
Select eco-gifts (or make your own)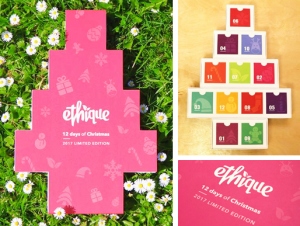 Choose gifts that help to support our environment instead of killing it, and opt for eco-friendly options like cotton and hemp whenever you can. Consider things like homemade deodorant, soaps, candles, dishwashing liquid, scourers, and cloths.
Our friends at Ethique have a wide array of eco-friendly soap and shampoo gift packs available. They have eco-friendly bars of soap and shampoo for all occasions. Learn more about how RooCreate designed the Ethique Advent Calendar with 100% compostable materials.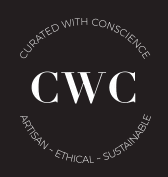 Another eco-friendly Australian company we are excited about is Curated With Conscience. Their selection of artesian gift boxes have been selected for their exceptional quality and design, ethical sourcing and sustainability. CWC have custom gift boxes with everything from barbeque supplies, to a home day spa, to eco cleaning kits to boxes with nibblies for your whole office.
From all of us at RooCreate, we hope that you have a joyful season with friends and family alike!