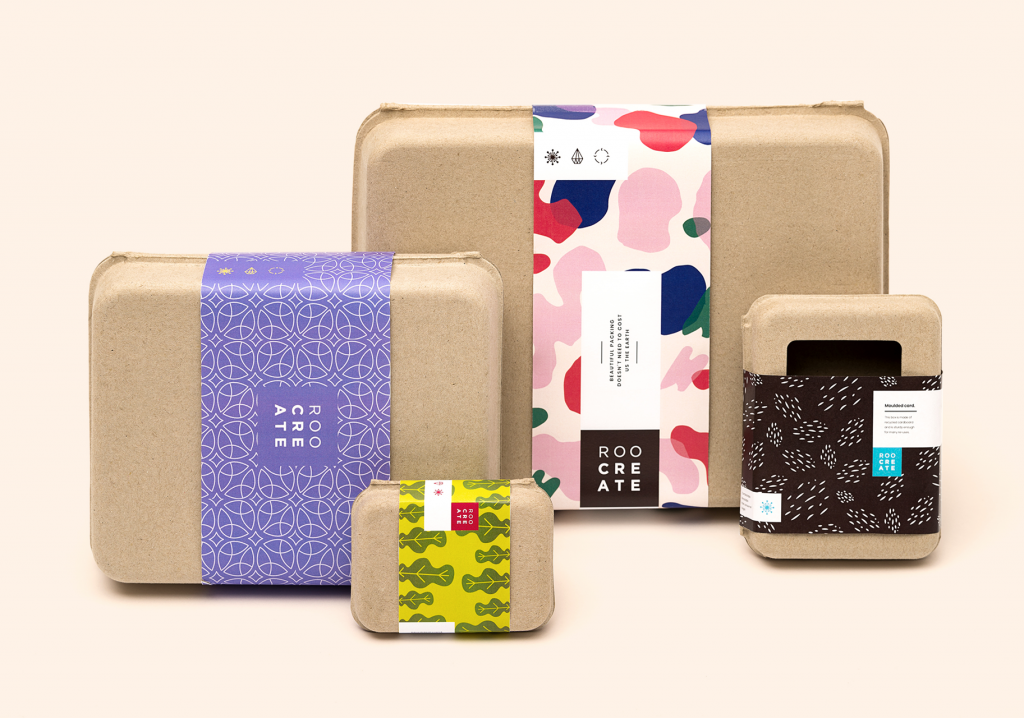 RooCreate provides eco-friendly packaging in Sydney, as well as all over Australia, the US and beyond.

After its successful launch in 2018, RooCreate has seen tremendous growth. The first year of the company has seen the production of eco-packaging for both local and global brands in the food and clothing industries.
At the helm of RooCreate is our founder and creative director, Suzanne Haddon. Suzanne's palpable love for the environment fuels her decisions and actions, in and out of the office. 
"I believe a hundred percent in helping the environment and doing amazing design, and I think the two can meet in the middle," Suzanne says.

Tracing Roo's Roots: How RooCreate Came to Be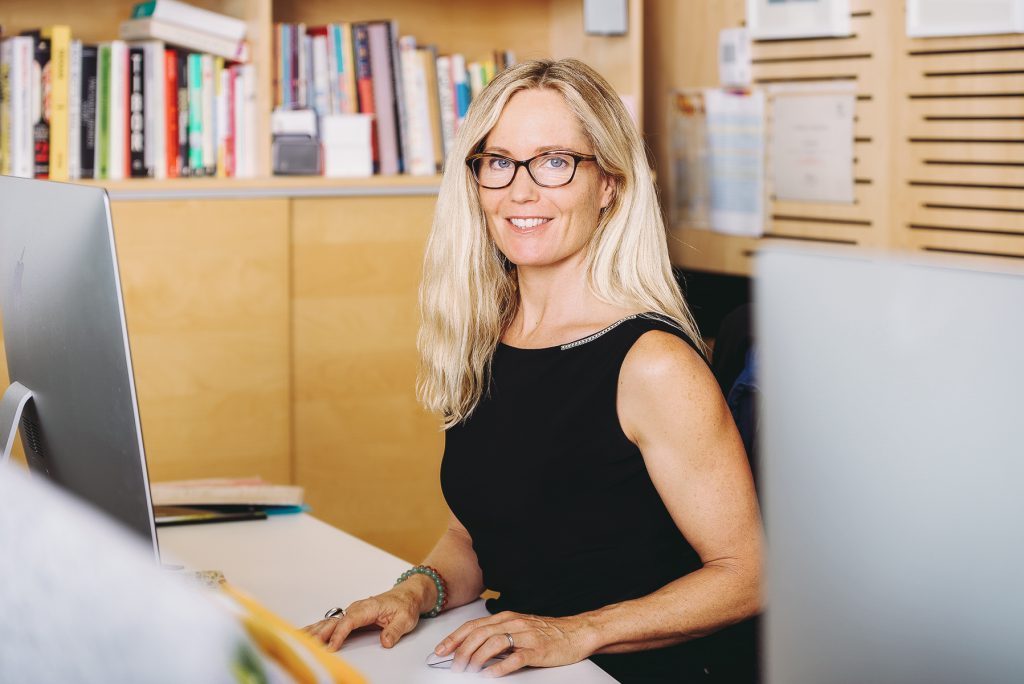 Resulting from her 25 years of work in the creative industries as an advertising and brand strategy maven, Suzanne saw how crucial it is for businesses to improve their product design to minimise their ecological footprint. 
Reaching for the chance to improve her own industry, Suzanne established RooCreate with one mission in mind: to eliminate waste. At RooCreate, we want to make it easier for businesses to make smart, simple and sustainable choices for their packaging.

Being eco doesn't have to mean compromising on design. As a leading packaging agency serving Wollongong and Sydney clients, our team has extensive knowledge in working with recycled and biodegradable packaging.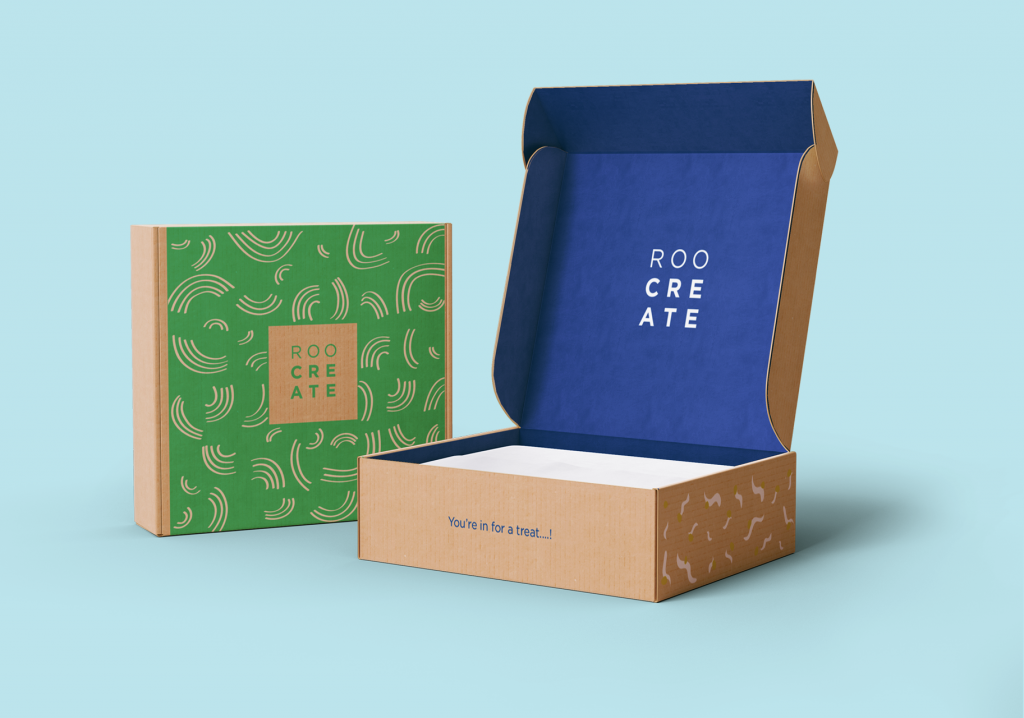 What's It Like Working at the Roo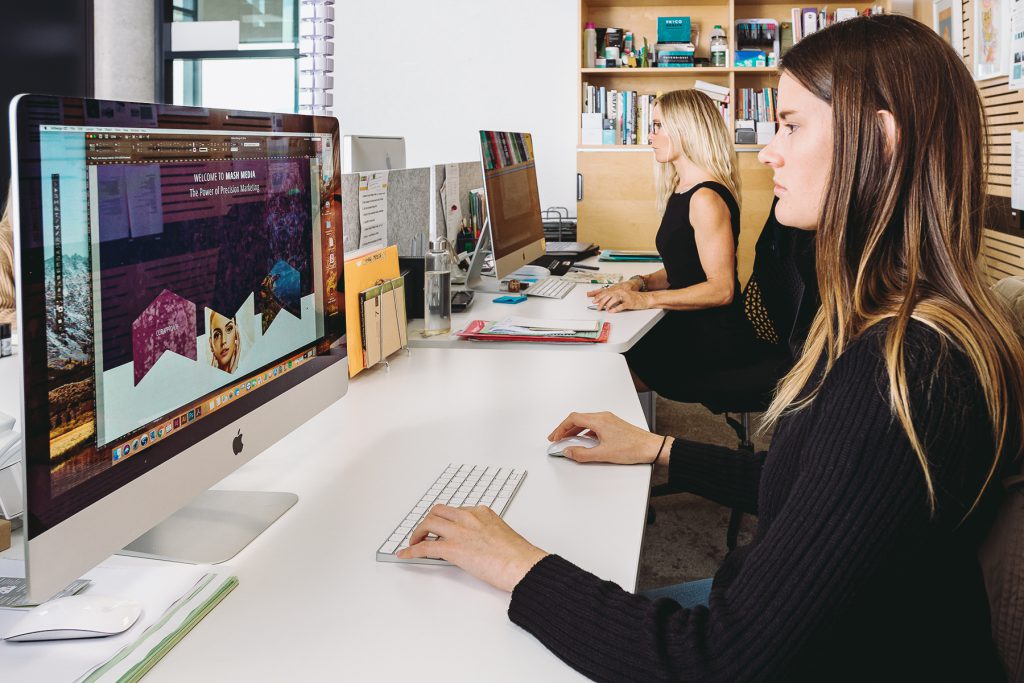 RooCreate enjoys it's Wollongong lifestyle, being located 90 minutes south of Sydney. When we are not busy creating eco-friendly packaging, our team focusses on its work-life balance. Since a fresh approach is needed towards every project we deliver, it is important to keep our creative juices flowing.
Likewise, Suzanne exemplifies it in her daily ritual – priming her mind and body to take on the day. Before facing a wave of workload, she heads out on a dawn patrol.
"I get up everyday at 5:30 in the morning. I check surf — I go out and surf. Making sure that I make the time, as it is so important to me. It gets you moving and motivated," Suzanne shares. 
Riding the waves and greeting the first break of light in the morning amps up her vigour and creativity as she heads to the RooCreate headquarters. "I come in and I just start hitting the list. We dish everything up and then I take a favourite project that I will take through to the whole process."
Similarly, Suzanne's mentorship of her team at RooCreate helps everyone unleash their potential through various projects. 
"I love teaching and I love inspiring. I love getting the team to the next level. They see it as well and I give them a lot of encouragement and belief in their work. For me, I come in and say, 'Yep, love it! Change that.' 'How can we make this better?' We come in and we try to figure out a way that it can keep moving," Suzanne explains. 
While working with her team, Suzanne's fresh approach to open communication allows everyone on the team to hone their skills. We always strive for excellence to achieve personal development and client satisfaction. 
Getting stated: Creating an Eco-Packaging with RooCreate
RooCreate desires to lead more businesses to the path of increasing sustainability. From conceptualizing product branding and design, designing pouches and labels, or manufacturing eco-friendly packaging (boxes or bags), our packaging design experts are ready to help you with your project. Our packaging design inspirations can guide you in creating the final design that best resonates with your brand identity. 
First, if you're thinking about starting your own packaging project you will need to consider the item you're packaging. Will it get wet? Does it touch food. Next, you will need to consider the size and weight of the item. Will you be sending the item through the mail?
These are all questions our packaging experts will walk you through to make sure you are creating the right packaging for your business.

Whether your business is located in Sydney or located further abroad, RooCreate is here for you. Our friendly team is ready to help you make the switch to eco-friendly pacakaging.

Let's start a conversation about your project!