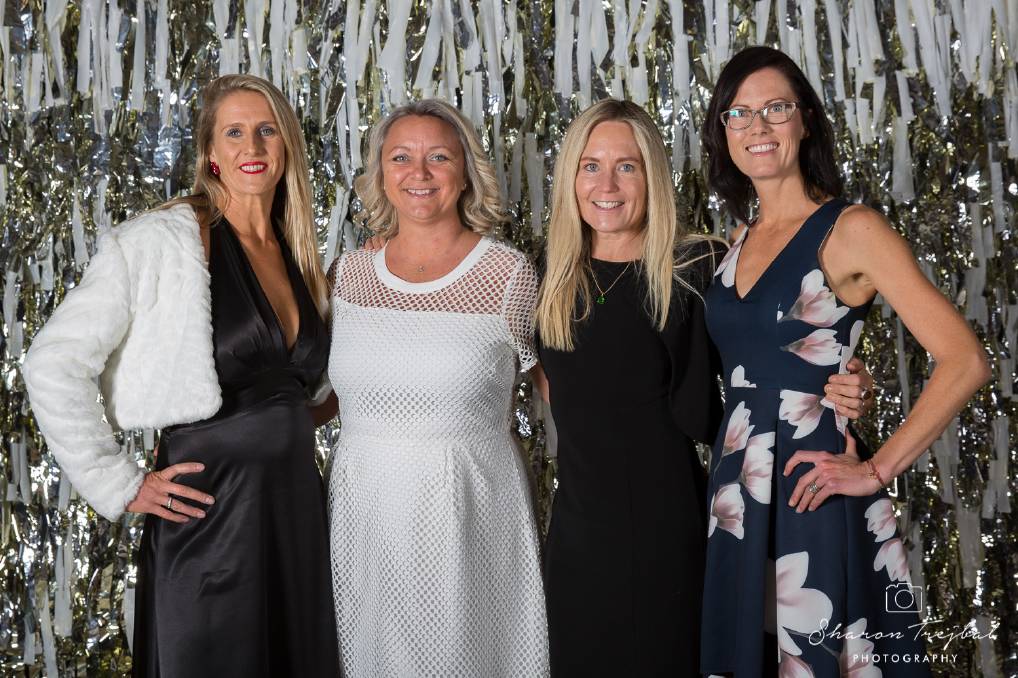 ** This article was originally published in the Illawarra Mercury on June 4 2019.  Story and photography by Greg Ellis.
Click here to read the full story.
Wollongong business women are among the winners of 2019 Altitude Awards presented in Sydney on Saturday.

Catherine McMillan, of Lotus Wellbeing Centre, took out the Strategic Connector Award and Emma Queen, of emmaqueen.com.au, won the Digital Dynamo Online Award.

In 2018 Suzanne Haddon, of RooCreate, won the Purpose Driven Entrepreneur Altitude Award. And Ms Queen took out the Digital Dynamo category for Women with Altitude. "This is the second year running I have won that category" she said.

"I've been attending their networking meetings for 18 months and also run collaborative workshops with them. Winning makes me feel that my expertise in all things digital, including social media, websites, strategy and in my business coaching has come to fruition. It is also great as I write books. Being able to walk my talk in small business feels authentic to me. I love what Women with Altitude are creating. Their support is ongoing and immense".
The recognition for Ms McMillan came a week before Lotus meves to 50 Crown St above Thai Carnation. She said it was great to be recognised after being out networking for many years which has helped her and her business so much.
"The community involvement I have done is basically because I love it. I get a lot of joy and pleasure out of meeting new people, helping our community and helping the environment and all the things that I do. So the award was like a pat on the back," she said.

Ms McMillan said it was great to sit on a table with other Illawarra women in Sydney and share in each others success.
She said it was a wonderful feeling for all of the Illawarra finalists to have so much local support.
"The women from networking are not just my networking friends. They are my friends. They are the people who have my back and pick me up and encourage me".
The awards recognising local achievers are presented by Women with Altitude.
They are held annually to acknowledge those who have made outstanding contributions as business owners, community contributors, employees, creative thinkers and leaders.
In 2019 120 finalists from NSW/ACT were chosen from more than 400 businesses who entered 24 award categories.
Other Illawarra finalists were Nicola Xanthopoulos, of Nicola's Tutoring, at Blackbutt in the Soaring Solo Award category. And Stephanie Meades, of Life Wellness Co at Thirroul, in the Purpose Driven Entrepreneurs Award category.